What we hear from teams in companies that genuinely live their values
"These aren't big posters on the walls; they're how we live, and work and we use them to make decisions in recruitment and 1-2-1s and call out when we see these behaviours not being met"
"We speak about these often, and they are our guiding principles. Our CEO always refers to them in general interactions when speaking to the company and highlights great examples of where she's seen these make a difference."
"They're our DNA and what makes us who we are as a company, define what we do and how we do it, the team recruit with these in mind, and they really define our culture."
"If I have a choice or difficult decision to make, I always refer to our values to be confident in making the right decision."
What are company values, and why are they important
If you're not already a believer in the "value of values", it's probably the last thing you want to think about on that extensive to-do list that never seems to get any shorter. However, agreeing on a shared vision and articulating your company values is a critical part of building future success for your business.
But, really, with everything going on, why should you spend your valuable time on a set of words that will just help to brighten up your office walls?
Well, this is the challenge. Too often, lip service is paid to these guiding principles resulting in disengaged team members, a lack of clarity on making the right decisions or what behaviours are accepted or tolerated.
As well as giving your team a practical guide to make decisions and understand what good behaviour looks like in your company, increasingly, people expect a company to have defined values and guiding principles.
For those that don't, both customers and potential team members might seek an alternative company where these are clearly defined and where they feel they are better aligned.
It's also likely that on your extensive to-do list that there are more people issues than you'd like, some of which could be driven by a lack of clear guiding principles and expectations.
Here are some thoughts on what your values should include and how they can help your business grow.
What your company values should include
Whenever we work with business leaders, we work with them to understand the importance of getting this exercise right and highlight the risks of paying lip service, which will inevitably bite back. Here are some elements that should be considered in articulating your values and four reasons they are essential to your business.
Reflect reality in your business
The words or phrases you choose don't necessarily need to be unique, but they need to reflect who you are. They need to be relevant to you and your business. It can be appealing to try and make yourself sound like a Google or Netflix when the reality is something entirely different. However, when reality kicks in, your team either leave, become disengaged and cynical, or start to operate by their own values in lieu of anything that relates to them or that they see in the business day to day.
So get creative and find a way to describe and articulate your core principles in a way that realistically relates to you and your business. What's important is that these can be acted on and are clear to understand and integrate into their day-to-day work.
Actionable
Your values need to be actionable and should help focus your team's efforts on what's important in achieving your overall purpose and vision. Otherwise, it becomes very subjective as to whether your values are alive and living, driving your culture or another of those "initiatives that go nowhere."
Research has shown that brands with a higher sense of purpose increase value by 175%. More than 50% of CEOs and CFOs said that corporate culture influences productivity, profitability, and growth.
Like it or not, your culture is also an asset of your business with a balance sheet impact. If you want to be acquired and achieve an exit at some point in the future cultural alignment will be essential for the acquirer in a trade sale to realise value.
Relevant
When you are a team of five people in one room, the appropriate values will not necessarily reflect who you need to be when you have a hundred people in each office in 10 different cities.
You may set out with realistic values now but with aspirational values of what you'd like your culture to reflect as you grow. However, it's vital to have hygiene values that are a-go-without saying for you and articulate what it is in your culture and DNA that makes you a great place to work.
While you don't want to keep chopping and changing, as you grow, you should review your values to ensure they reflect where you are as a business.
It is essential to gather feedback and gain input from your team as your business grows to inform the process.
Company Blueprint
The purpose, vision and company values you articulate, engage your team in and enact and speak to regularly are the blueprint for your business. The only way for the values to truly have an impact is if they are integrated into every facet of your business.
For instance, your values should form the structure of role profiles and provide a baseline for your ongoing 1-2-1 review process. They should help define strategy and dictate tactical plans.
Your values should dictate your approach to recruitment both for your team and your board.
This is why it is crucial to ensure they are not meaningless words on the wall.
Also Read: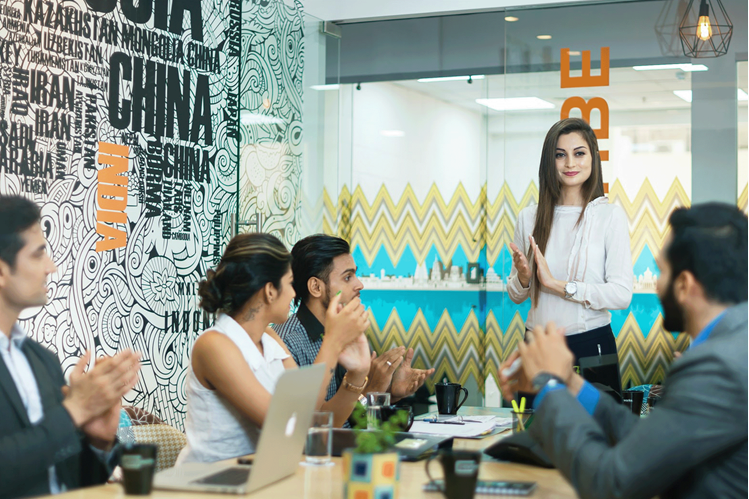 Why are a vision and a set of company values important?
Guide decision-making
Your values should establish a framework that will help guide your decision-making process. There is always a range of factors to consider with many competing priorities, and confidently deciding one way or the other can be difficult.
However, if your values are well thought out, relate to your business, and align with your objectives, they can inform most, if not all, decisions.
They could, for instance, support decision-making around new product development. If your team is proposing diversification and launching an entirely new product range, but you feel some reluctance from others around the board, consult the values.
If you agree that the new range reflects the company values and appeals to the right target market, it's time to get to work.
If you're considering a future investment in the business. In that case, they can help with a choice of investors, ensuring those you partner with are brought on because they share your company vision and values, and it's not just about the investment they bring.
Build the Right Behaviours and Environment
As it is so true, "the culture of any organisation is defined by the worst behaviour a leader is willing to tolerate" Gruenert and Whitaker.
Your values guide and shape "what is acceptable and expected around here" and how we act and behave with each other, with customers, suppliers, how we choose our suppliers, engage with or at times reject potential customers speaks to this loudly.
This needs to be supported by an environment conducive to and encouraging of the right behaviours and culture that you want to promote.
This is primarily defined by what is encouraged, accepted, and tolerated. How the leaders in the business behave and interact daily is the significant compass for this.
Your team are watching, analysing and responding to what they see and hear. They assess what is being asked of them against what they are asking for and expect.
Ideally, you want people to see what good looks like easily and to be able to hold themselves and others accountable if they see behaviours that are missing the mark and to call this out comfortably and not feel like the lone ranger in pursuit of what they bought into that is important to them,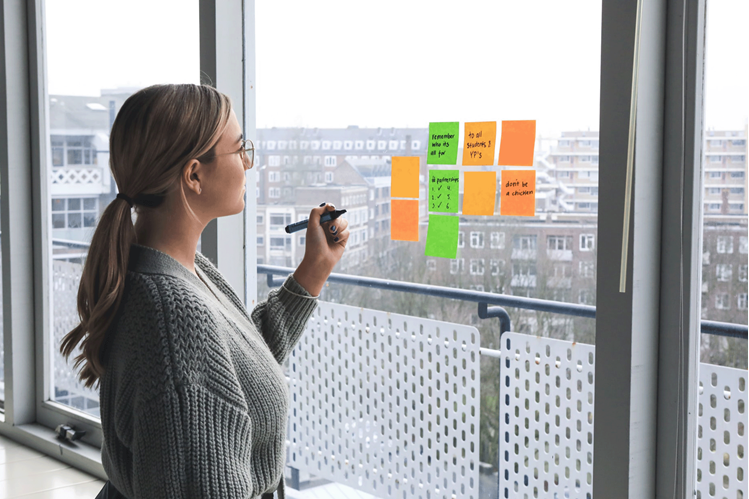 Differentiate with your company values
Having the right company values will also help differentiate you in a crowded marketplace. Reaching out and engaging with your target market is tough, but getting them to buy from you is even tougher.
Consumers reflect on a range of factors before committing to an action. Very often, even subconsciously, they will align themselves with a company that thinks as they do.
Don't worry about excluding some people when you decide on the correct values; that is precisely what they are there to do. You will never appeal to everyone with your business, and neither you should. Your company values should stop those who were never going to engage with you from doing so.
Your values can also help differentiate your business in the eyes of potential employees. Candidates often have several options, and, just like consumers, they will be keen to align themselves with companies that have a similar outlook.
While salaries will always be important, many employees want to work for an organisation whose purpose and values are clear, and reflect their own values and desire for impact.
In fact, 65% of employees surveyed said they'd be willing to accept lower pay before dealing with a poor working environment.
Develop a competitive advantage
The right company values can also create a substantial competitive advantage.
A LinkedIn survey highlighted that 58% of companies with a clearly outlined vision and set of values enjoyed more than a 10% increase in growth compared to those without.
When employees understand that what they do has a broader impact and is aligned to the company's overarching success, they are more bought into the end result.
Championing the right values and committing to their implementation can also unleash the hidden potential within your team.
Innovation, for instance, is often stated as a company value and is critical to the success of companies across the spectrum, from multinationals to tech start-ups. However, one of the keys to creating an innovative culture is establishing a sense of inclusion.
Inclusion inspires people to open up and be themselves at work. Feeling comfortable enough to bring their whole personality might uncover a hidden gem that could give you the competitive edge over your competitors.
Innovation might be a critical value but understanding what it takes to create the right culture to help it flourish is something different.
What are company values, and why are they important?
So, in answer to the original question, establishing the right company values will give you the blueprint to solve any number of issues that might arise in building your business.
They will differentiate your business to customers and potential employees while helping you establish a competitive advantage driving growth and success.
As long as you value them as more than words on a wall, your vision and values will become crucial to your business.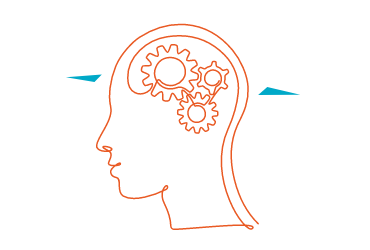 Executive Coaching
An extremely powerful resource for Leaders to improve and develop leadership skills, improve communication, and set better goals.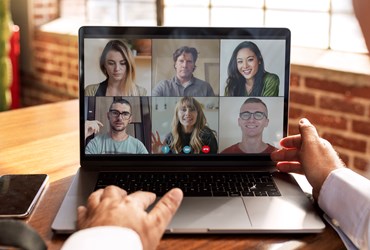 Leadership Development
Ignite - igniting leadership in founders and inspiring growth in team members. Accelerate - for ambitious, emerging leaders and those transitioning into senior roles in high-growth businesses