Swap stress for success and shine as a leader, becoming more confident and effective as you and your business grow.
We provide two bespoke leadership development programmes; Accelerate and Ignite. Both unlock your potential and inspire you to grow as an individual and as leader of a team.
Accelerate
Accelerate is for ambitious, emerging leaders and those transitioning into senior roles in high-growth businesses.
Accelerate your growth and ambition by empowering your leaders, emerging leaders and influencers with the skills to lead well, engage, coach and empower their teams and bring your culture and values to life
The programme helps you develop as a leader, understand how to unlock the potential in your team, and make the right decisions in line with business goals. You'll learn how to influence others for the good of the company, delegate to bring the best out of everybody, create leaders at all levels, and feel confident in yourself.
You'll also identify how to build a high performing, future-fit team, understanding what motivates and drives people. Becoming more emotionally aware of how your actions impact others, you'll adapt to lead change and rapid business growth well as you develop into your role.
Ignite
Igniting the passion and understanding of the power of  good leadership, clarity, focus, team and culture
We enable you to continually develop your skills in line with the growth of your business, able to confidently think on your feet.  You'll learn to lead through your team well to allow you to focus strategically on the business, work effectively with investors and the board, and evolve your leadership style to be ready for your next phase of growth as you grow in confidence and ability.
Each programme has an unrivalled peer network and support from experienced leaders who work alongside you, sharing their experiences. We help you develop your emotional intelligence, strengthen your growth mindset, plan strategically, delegate well, building and leading strong, innovative teams that are ready to scale.
This all happens in a trusting and supportive environment where your key players can learn as much from each other as they do from our experts.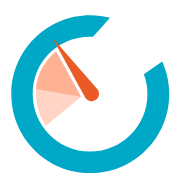 Leadership Programme
Accelerate November 2023
Programme dates and booking available here

Leadership Programme
Accelerate March 2024
Programme dates and booking available here

Leadership Programme
Accelerate May 2024
Programme dates and booking available here

Leadership Programme
Accelerate September 2024
Programme dates and booking available here

Leadership Programme
Accelerate November 2024
Programme dates and booking available here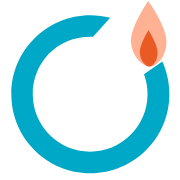 LEADERSHIP PROGRAMME
Ignite 2023
NEW PROGRAMME DATES AVAILABLE SOON - JOIN OUR MAILING LIST TO BE THE FIRST TO HEAR ABOUT OUR NEXT PROGRAMME
The Accelerate and Ignite programmes are designed to challenge you, but in a supportive way. You'll discover how to develop, be as agile and effective as possible, and how to gauge and improve key players' business contributions.
We're not here to teach, we're here to help you alleviate stress, be as successful as possible, and unleash your potential. More often than not, you already know the answer but aren't in the right frame of mind to get there.
We help you reach your lightbulb moment and find your own way to success as a leader.
To find out more about either of the programmes, or to speak to an expert regarding one of our chemistry meetings before committing, drop us an email at hello@gearingforgrowth.com or visit our contact page.
Newsletter
Sign-up for regular tips and thought provoking articles on growth!