Gearing for Growth support has been vital to me as I grew as a leader and first time CEO of a high growth start-up.

At every session I would come with numerous challenges and competing priorities, but Kirsty has a great ability to help you step back and identify what is important. At the end of each session I would come out with a different view of that one critical thing the businesses needed me to focus on at that time and could always action it immediately. Kirsty would really help clear the noise.

Kirsty has also been there herself and worked with lots of start-up / scale-up businesses, so brings a wealth of experience, advice, and peer-to-peer connections. She brings really empathy and re-assurance of where you are in the company building journey, which really helped build my confidence.

Finally the part that is probably most overlooked is personal resilience and wellbeing. Kirsty really helped me stay grounded on what my personal and family needs where…occasionally kicking my backside to remember to build healthy habits and headspace. Ensuring I was physically and mentally fit so I could sustain the energy the business needs.
Craig MacKay, Sharktower AI
'My coaching journey with Kirsty Bathgate has strengthened my leadership skills in particular through understanding capacity constraints and choosing where I focus my energy and effort. This has created space to work both strategically with Executive Management Team whilst developing high performing teams. This has given me the confidence to give feedback in the moment in any forum ensuring that my input is both tangible and understood.
The power of some small changes has truly enhanced my leadership skills and I highly recommend working with Gearing for Growth.'
Debbie Collins, Blackwood Housing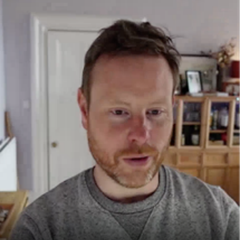 "I've been inspired to communicate more clearly with my team, been challenged on how I lead, and become more focused on what the important tasks are of running a successful organisation."
Colin Hewitt, Float
'The CEO leadership programme has had a positive impact for a number of reasons.
The 3 areas that stand out for me are; the input and honesty from Kirsty whether that is in the group or individual coaching sessions; the opportunity to take a step back from the day to day and focus on your own and your organisations development; and finally, the opportunity to interact and learn from other like minded people who have been, are going, or about to go through similar challenges and successes.
I include Kirsty in this, when I say that it was the people I shared this experience with that made it a very worthwhile programme.
It is now up to me to take what I've learned and work with the people around me to make a difference.'
Andy Muir, CEO, Coach Logic
'Accelerate is an excellent course for anyone preparing for or starting out in a leadership role. It will help you identify your strengths and weaknesses and understand what impact these will have on your leadership style. It will also give you helpful tools for guiding your team through growth and change.'
Sharon Mackinson, Lawrie IP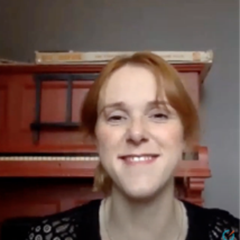 "Is leadership important? We interviewed Kirsty McKenzie, Founder of iMultiply, after she engaged in our CEO leadership development programme. She was sceptical at first, but realised quickly that it was going to be hugely important to take her business and her leadership to new levels."
Kirsty McKenzie, iMultiply

We pride ourselves on creating partnerships with our clients, supporting them to grow and develop themselves and their companies,
but you don't just have to take our word for it.
Read what our clients have to say about working with us.