Given what we know, "why is diversity important in the workplace?" seems a strange question to be still asking ourselves in 2022, and yet we are.
With International Women's Day upon us, the focus is quite rightly on redressing the balance of female representation in workplaces and boardrooms across the globe with the #BeatTheBias campaign.
A recent report by Deloitte highlights that while change has occurred amongst global leadership, the pace of change has been slow. Since their last report in 2019, there has been a 2.8% increase in females taking board seats to nearly one in five (19.8%).
At this rate, we will achieve parity around 2048, which in anyone's book is pretty slow progress. However, if they maintain their current progress, the UK could get there far quicker by 2027.
The most recent stats suggest that, of the FTSE 100, since 2010, female leadership has risen from a paltry 12 % to 36.6% in 2021. This progress has elevated the UK into the top 10 countries globally in terms of female leadership. Interestingly the top four countries in that list, France (43.2%), Norway (42.4%), Italy (36.6%) and Belgium (34.9%), all have quota systems in place.
Creating Diversity of Thought
While we celebrate the #BeatTheBias campaign and the increase of gender diversity in some countries, we also wanted to think about the essential combination of any improvement in diversity with a real focus on inclusion.
A more diverse workplace, representative of the society we aim to serve, is obviously a welcome development. But without a real commitment to inclusion, the value of diversity is lost.
When a new face enters a traditional setting, whether a board room or the shop floor, and there is a feeling of exclusion, retention will almost certainly be affected. The tokenism felt in these scenarios exacerbates the original problem rather than helping it.
So, improved diversity, combined with an inclusive culture and leadership style, will create the diversity of thought required to unlock the potential of a more representative organisation.
The Value of Diversity of Thought
But how does 'diversity of thought' impact the question of 'why diversity is important in the workplace?' Creating a boardroom and workplace that listens to and values contributions from a range of broader perspectives makes a far more innovative and effective business.
While we are seeing change, products and services were, for too long, created by a traditional workforce of white, middle-aged men, with their contemporaries in mind when they conceived it.
Creating products and services with input from other genders, backgrounds, cultures and lived experiences opens up a raft of new markets and values the contribution of a broader cohort of the business.
Listening to and valuing these contributions is part of an inclusive culture and vital to real innovation. Innovation is critical to the success of any business. It is how we differentiate our company and create a competitive advantage.
The facts and figures back this up. Companies with at least 30% female executives outperform their competitors with between 10-30% female executives. And companies with similar ethnic diversity were 36% more profitable than the least diverse companies.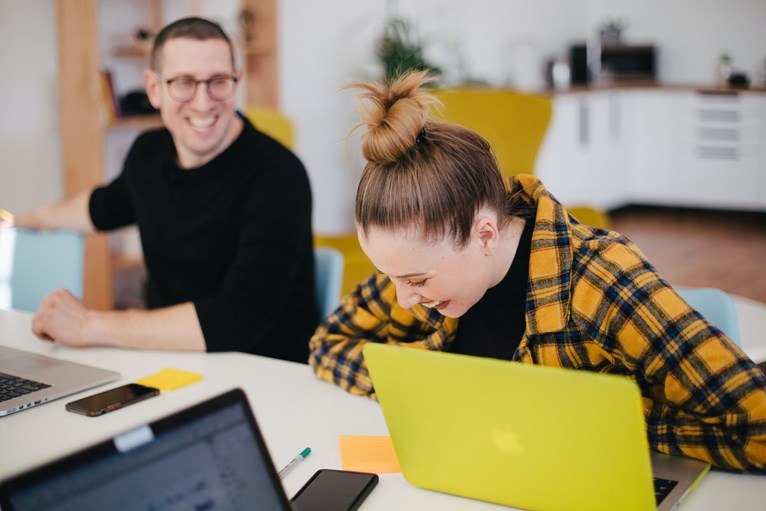 How to create an inclusive culture  
So how do you create that inclusion? How do you generate real benefit from the diversity you are championing? Here are three tips on starting out on the right path.
Leadership Buy-In
Inclusion has to be driven by the leadership team. The change in attitudes and mindset that has to permeate your whole organisation needs to be driven by the board and executive management level leadership.
Inclusion starts with complete buy-in from the leadership, who listen to the range of voices and perspectives in their organisation. As a leader or leadership group, you need to listen, engage, be curious and continue to learn from those around you. Create the space for your team to engage, listen, and learn from each other, and encourage all voices to speak up and be heard.
Clear Communication      
Developing a more transparent two-way internal communications strategy goes a long way to reassure people that the company they are working for is inclusive and feel part of the team.
Staff who inform the agenda as well as being informed make better decisions and feel more confident contributing and making their voices heard, and speaking out when they disagree.
Prepare To Fail 
This is always a tough one as a business as no one wants to fail, but the leadership of any team needs to create a collective feeling of winning and losing together.
Only when people feel comfortable pushing the boundaries able to experiment and test things out will they find the most innovative solutions. While no one is advocating a free-for-all, you as a leadership team must avoid a blame culture and encourage your team to experiment and learn.
Why is diversity important in the workplace?
So, in conclusion, the reason diversity is important in the workplace is that it inspires the innovation that will ultimately lead to greater success. 
We have a moral duty to make sure our companies represent our customers. However, while improving gender balance in our organisations is crucial, far better inclusion creating the diversity of thought we require will create real value from a more diverse workforce.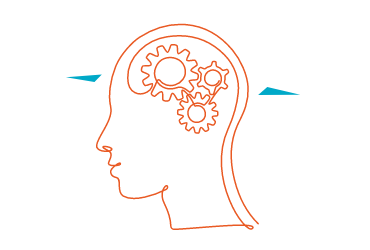 Executive Coaching
An extremely powerful resource for Leaders to improve and develop leadership skills, improve communication, and set better goals.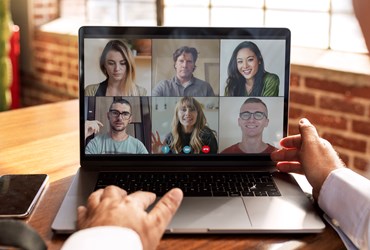 Leadership Development
Ignite - igniting leadership in founders and inspiring growth in team members. Accelerate - for ambitious, emerging leaders and those transitioning into senior roles in high-growth businesses