The term growth mindset has been used increasingly frequently in recent years, in all areas of life, from education to sport, and of course, in the workplace.
Growth mindset versus fixed mindset
What does it mean to develop a growth mindset?  A person with a growth mindset understands that their talents, skills and knowledge can improve with effort over time.  Contrary to this, a person with a fixed mindset believes their level of skills, intelligence and talent is pre-set, capped, and will not improve with any significance - regardless of any external factors at play or additional training or learning they undertake.
If you have a fixed mindset, you might recognise some of the following traits relating to work:
If you struggle to find a solution to a problem, your instinct is to give up early.
You don't seek opportunities to learn new skills or train in new areas relating to your role.
Your gut reaction to a challenging situation is more often negative than positive.
Whereas if you have a growth mindset, you are more likely to recognise some of these traits in yourself at work:
You are open to finding creative and unusual solutions to a problem.
You are always learning, whether that's formal training or informal, like reading articles related to your industry.
You approach problems with a positive attitude and believe an answer can always be found.
It is crucial to note that you are not necessarily one or the other, nor are you destined to stay the same. You may well find that you have more of a fixed mindset in a particular area of your life and more of a growth mindset in another, and it's great to realise that you develop a growth mindset with self-awareness and effort.
Can you develop a growth mindset?
You can absolutely develop a growth mindset in yourself.  Although it may seem, especially to a person with a fixed mindset, that changing the way your brain works is impossible, it, in fact, is completely doable, and all you need to work on is yourself.
The beauty of changing your mindset is that you hold the power.  And with the right input, tips and tools, you can change the way you think and approach challenges at work and beyond.  The way you think completely shapes your experience of life.  Everything we go through as humans, from waking in the morning to going to sleep at night, is felt from our individual perspective. 
You only have power and control over your own thoughts and actions.  So whilst it may seem that you have very little influence over what happens in your day – and to an extent this is true – the great thing you do have, is the ability to control how you view and react to everything that happens around you.  It is your reaction that shapes your experience.
Perspective is everything when it comes to developing a growth mindset.  Picture a scenario: 
You arrive at work to find no one is prepared for an important client meeting, which is due to start in 30 minutes. 
Regardless of mindset, your first reaction may be to want to run away and let someone else deal with this disaster.  A person with a fixed mindset will probably lean towards wanting to reschedule the meeting and spend time looking for someone to blame for the mistake.  A person with a growth mindset will find an old presentation, get some of the team to work on editing that and stall the clients with a coffee until the team are ready to deliver.
Having a growth mindset isn't about having the perfect answers or circumstances – it is about having the belief that nothing is set in stone, and everything is possible.
It is about relishing a challenge, learning from it and leaning into feeling uncomfortable, knowing that this is a sure sign of personal growth.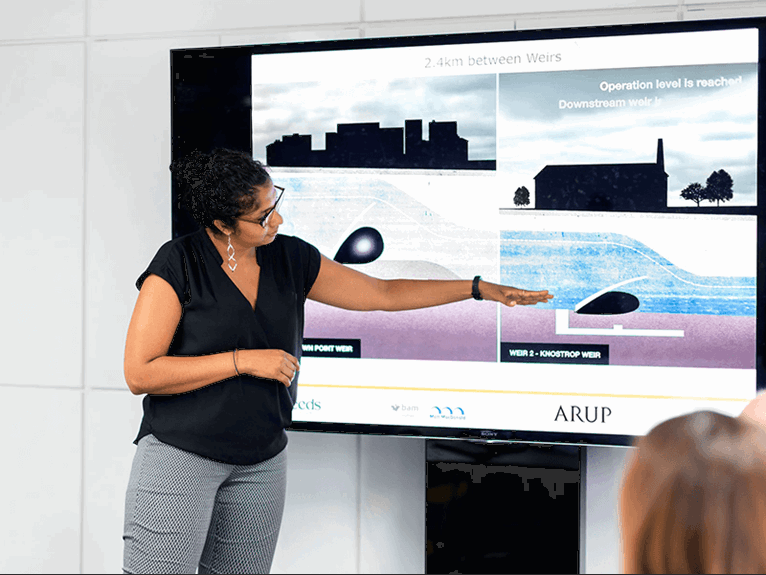 How to keep your mindset strong
Having a growth mindset is a trait that some people are more prone to, but as mentioned above can also be learned.  The important thing to note is that your mindset can be challenged at various points in your life, and during periods of extreme stress, you might find your once strong growth mindset falters. 
You could also find that you work with a fixed mindset in some scenarios where you are more resistant to change while maintaining a growth mindset in others where you're more open to learning and change.
Being resilient is key to having a growth mindset.  One of the strongest inhibitors of a growth mindset are limiting beliefs.  These are stories you tell yourself that are preventing you from achieving or being your best self.  Limiting beliefs could sound like:
I'm too old to retrain.
I'm not intelligent enough to understand that aspect of this work.
I've not got enough time to waste it investing in myself.
I've never been creative / science minded / mathematical.
The key to battling these limiting beliefs, which everyone has to deal with to varying degrees throughout their life, is to remember that these thoughts are not facts.  Your mind is serving up these beliefs as if they are truths, but they are not.  Challenge your brain when these thoughts come into your mind.  Start by noticing how many times in a day a limiting belief or negative thought comes into your mind.  Notice what you are doing at the time, perhaps it's a particularly stressful moment in your day, you are in conversation with a person you find difficult, or you have been presented with a challenge.
When you get used to noticing these beliefs, begin to challenge them.  Question the thought – where is the proof that this is the case?  Don't accept the thought; you might even find it useful to state out loud, 'No, that is not a fact'.  Albeit this is a bit out of some of our comfort zones, it really helps to add impact by voicing your challenge.
Over time your brain will begin to automatically challenge or question limiting thoughts, and this process becomes more automatic and natural.
Building resilience
The NHS states resilient behaviours may include:[1]
Flexibility
Problem-solving approaches
Gaining perspective
Humour
Positive attitudes
Recognising and managing thoughts and emotions
Self-acceptance
Realistic optimism 
These behaviours are key to supporting you in challenging limiting beliefs and building and maintaining a growth mindset.  But throughout our work and personal lives, it's not always easy to stay resilient.   This is why investing in yourself first is absolutely crucial.  As the saying goes, you cannot pour from an empty cup, and you cannot even begin to work on improving your mindset if you are not looking after your basic emotional needs.
Self-care, in the fundamental way of making hard decisions that enable you to thrive, like getting more sleep, reducing screen time and practicing gratitude, will help you remain resilient.  Making these practices a habit will enable you to cling to acts of self-care through difficult times, increasing the chances of you preserving a positive growth mindset. 
How to develop a growth mindset?
Our top five tips on how to develop a growth mindset are:
Do not limit yourself by your thoughts – challenge limiting beliefs that make their way into your mind – ask yourself, is this a fact? Or how likely is that scenario to really happen? Then work on replacing these negative thoughts with positive affirmations relating to your ability to learn and achieve anything you set your mind to and challenge limiting beliefs that make their way into your mind.
Spend time building your resilience by looking after yourself in body and mind. Undertaking coaching is an excellent way of investing in yourself and increasing your self-awareness.
Avoid harsh criticism of yourself or others and work on being forgiving – and literally not being too hard on yourself. One mistake does not mean you can't achieve what you want to – remember that the most successful people have failed multiple times.
Following on from that, get comfortable with failing, knowing that you'll learn and grow from the experience You are possibly used to being at the top of your game, the expert that those around you look to learn from – but when you are acquiring new skills, being happy to fail and be unknowing is part of the process. We all need to continue to learn and develop in an ever-changing world
Be curious and open about how much there is you don't know – there's a whole world out there, and we are not bound by any rules in terms of what we can achieve – embrace what you don't know, and you'll find a whole new way of living and working start to open up to you.
If you would like to find out more about how our coaching services can help you to develop a growth mindset at work, get in touch.
We also focus on a growth mindset in our leadership programmes, so if you feel one of your leaders or emerging leaders and influencers could benefit from developing a growth mindset check out our Accelerate programme.
[1] https://www.scotlanddeanery.nhs.scot/trainee-information/thriving-in-medicine/resilience-stress-and-a-growth-mindset/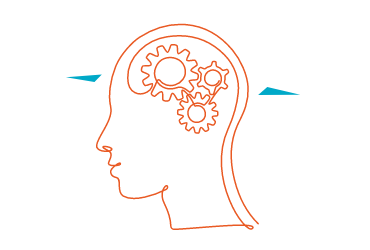 Executive Coaching
An extremely powerful resource for Leaders to improve and develop leadership skills, improve communication, and set better goals.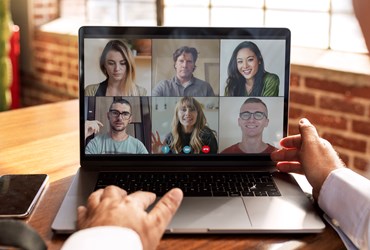 Leadership Development
Ignite - igniting leadership in founders and inspiring growth in team members. Accelerate - for ambitious, emerging leaders and those transitioning into senior roles in high-growth businesses