Once upon a time, a leader was one who instructed. Now, the role of a leader is becoming that of a coach.
The role of the leader has changed significantly over the last decade. The days of gaining a leadership role based solely on expertise in a certain area and having all the answers are expiring. Command-and-control leadership should be a thing of the past.
Due to rapid and disruptive changes within business, across all sectors, success as a leader has a different definition. Business is moving towards a model in which leaders guide and support, and employees adapt and innovate. The demands faced by those in leadership roles now are immense and, without the right support, overwhelming.
What is coaching?
"Coaching is a way of managing, a way of treating people, a way of thinking and being. You must think of people in terms of their potential and not in terms of their performance."
— John Whitmore 2003
Once upon a time, a leader was one who instructed. Now, the role of a leader is becoming that of a coach. This requires a high level of Emotional Intelligence, Self-Awareness and detachment from the idea that you must be the best person in the room. This shift has meant that the skill of coaching as a leader has become fundamental to the fabric of a learning culture.
A coaching approach removes knowing and telling and incorporates asking and listening. Those adopting a coaching approach fully believe in their employee, supportively challenging and encouraging. They ask great questions and identify and nurture potential. Those who are familiar with a command-and-control approach to leadership feel that a coaching approach is too soft, and deprivation of asserting authority can make them incredibly uncomfortable.
On the other hand, some believe they have an incredible coaching approach, but their technique is compromising. In one study, researchers found that 24% of leaders (in a sample of 3,761) overrated their skills.
Why? Well, if you rated your driving skills out of 10 and then asked an honest peer, the likelihood is that you will have very different answers. The same goes for coaching. And, just like one driving lesson does not make you Lewis Hamilton, a one-off coaching course does not make you Marshall Goldsmith or Judy Feld.
Without a coaching approach, the role of the leader has the risk of forming more to the role of a parent. Employees rely on the leader to provide them with the answers. The leader gets frustrated. Employees cannot manage without the leader's approval.
A coaching approach, on the other hand, empowers the employee to come up with their own answers, involving the employee in decision-making and accepting failures as a part of learning. Through this judgement-free empowerment, employees can see opportunities and blind spots that the leader themselves may not recognise.
Coaching can also provide employees with greater intrinsic motivation. According to McKinsey, greater intrinsic motivation leads to employees being 32% more committed to their work and 46% more satisfied with their jobs.
So, how do you become a better coach?

Attend one of our programmes!
We cover the art of coaching as a leader with different techniques and methods in both Accelerate for emerging leaders and influencers and Ignite for CEOs and Founders. The best part? It's not a band-aid solution to make you think you're great at a coaching approach. The series of workshops, 1-to-1 coaching, and group coaching will help you on the journey to being great at a coaching approach.
Interested to learn more? Contact us to arrange a free chemistry meeting. With an accredited executive coaching qualification, over 20 years of experience in growing businesses, business leaders, teams and boards, and as CEO's and Founders, we promise that you're in safe hands. Get in touch for more information.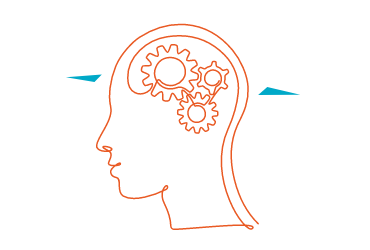 Executive Coaching
An extremely powerful resource for Leaders to improve and develop leadership skills, improve communication, and set better goals.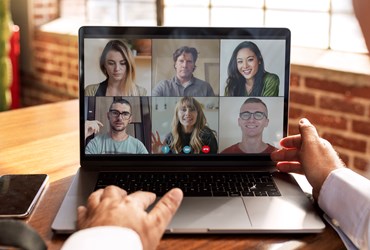 Leadership Development
Ignite - igniting leadership in founders and inspiring growth in team members. Accelerate - for ambitious, emerging leaders and those transitioning into senior roles in high-growth businesses