Board of Directors
You could be an ambitious entrepreneur with a plan to scale your company quickly, taking it global. Or an experienced leader, driving the business onto that next stage through innovation.
Either way, you will have a strategic funding plan and a good understanding of the capital requirements to meet this level of ambition.
However, no matter what stage you are at, you can't build a business alone, and to be honest, you don't want to.
You know that along with building the right executive team to deliver the plan, you also need good, experienced, effective external advice and support from a diverse cross-section of your sector. Those who understand the market, the challenges that you face in your next stage towards scale and have experience in the journey that you face
This is where recruiting an effective Board of Directors becomes essential.
Purpose and scope of your Board of Directors
As an entrepreneur or business leader, your role is to set the company's strategic direction. This can be tough in an ever-changing business environment, both at the early stages and further into the journey. The potential opportunities can feel overwhelming, and creating a focus is challenging when you're having the conversation with yourself or in an echo chamber.
The right Board will bring real value in their supportive challenge of your perspective and opinions, often bringing new and alternative perspectives to the table. Ideally, they'll be vastly experienced with their view firmly set on the future as well as the current situation, benefiting from not being involved in the day to day executive challenges.
Your Board should bring robust debate and offer a range of perspectives to the table to help shape the strategy of your business. They will be acutely aware of the precarious nature of comprehensive strategies in the earlier stages. 
Your Board of Directors, like your executive team, needs to be the right fit for the stage of your business, and both should change and develop as your business develops and grows.
It's important your Board scrutinise and challenge your strategy, while holding you accountable and supporting you to evolve, and learn as a leader, and as a business.
They should also ensure sound governance principles relative to where you are as a business, understanding and supporting everyone to comply with their fiduciary duties.
It is most often the case that forming a board is a condition of receiving external investment. Make sure, where possible, that you know what you're signing up to and that you feel you can work productively with all stakeholders to your business.
Don't accept the appointment of any board member that you don't think will benefit your business. Be confident in the knowledge that you can challenge the appointment, even if it comes from your investors.
Thinking about hiring and the shape of your board
When you think about building your Board, you need to think about the specific skills and experience that will accelerate the journey of success for your business and bring insight where needed most.
Your Board's requirements will differ for each type and stage of business and change based on your scaling trajectory.
In the early stages, an effective independent Chair will likely suffice and ideally will be onboard well ahead of seeking investment. As well as being invested in your vision and values, the Chair will need to be someone you can confide in and trust.
They need to challenge you, hold you to account, and be a strong guide and voice of experience on the impacts of, for instance, your choices of early investment and how it might impact any future funding choices or opportunities for the business.
Ultimately, you need board members who are as invested in your vision and values as any of your team but remain objective and will challenge where necessary.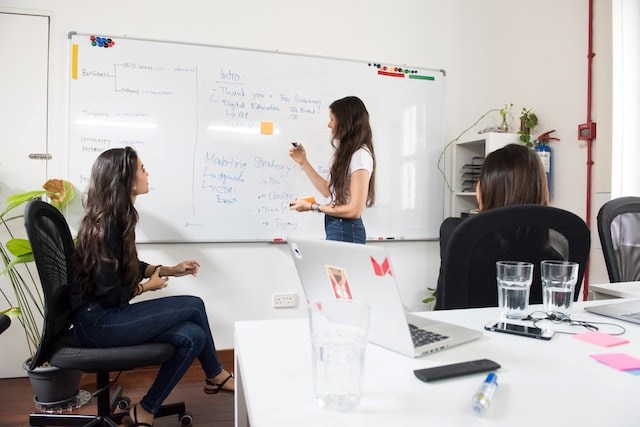 Equally, from an NXD perspective, you need to be proactive in engaging them in your business, being well prepared for meetings, communicating well, and most importantly, being able to really listen and offer no surprises. They can provide great value and experience but not if uninformed or given late and irrelevant information. You will be paying for their services, allow them to bring their best to the table.
To achieve this well, you need to consider:
A skills audit of what you need for future success and not just today
Making appointments for a specific term that you can extend when you feel like you are getting value
Appointment letters with specific role profiles, contribution and value expectations, and tenure lengths.
Good induction processes no matter what stage of business – you want to be able to tap into the expertise you've engaged well and early
Board of Directors responsibilities
There are a few key elements that we need to get out the way first in terms of a board of directors responsibilities, and if you already have a board, you will probably know much of this, but it doesn't hurt to remind yourself.
As board members at any stage, you have fiduciary duties, which means you are obligated to operate in the company's best interests at all times, whether or not an investor has been part of your recruitment process to protect their interests
The Boards role is to drive the business's strategy, ensuring the proper structure and resources are in place to deliver this; that the company conforms to all of its statutory and legal requirements and performs to its potential and commitments.
Essentially the Board is in place to represent the interests of all stakeholders, including the shareholders, in strategic decision-making, ensuring that the business conforms and performs. This is often easily aligned in the early stages as there will be very few board members, but it becomes more challenging as the company grows. 
The remuneration of board members will differ based on several factors. If a board member is additionally representing the investors, they will almost certainly not be paid; however, they may well receive remuneration by way of equity in the company. Independent Directors will be paid an agreed salary for their role and must now be paid a salary rather than a fee invoiced by their company.
The Corporate Governance Code for further reading
Board of Directors titles
The composition of your Board will develop over time. There are generally three categories of board members;
Chair
The Chair's role is crucial. They need to create the right environment for a lively, robust debate that provides direction for the Board and the executive team.
The Chair's job is to ensure all voices are heard and that the CEO and Executive Team stay on track. They should have a solid understanding of corporate governance and the experience to lead a group of strong-minded individuals.
It is generally good practice for the CEO and Chair roles to remain separate. There is real value in the Chair remaining independent. Investment is essential, but if it is conditional on the position of Chair, then it might be time to find new investment.
Executive Directors 
This is the representation from the C-suite. The CEO should be on the Board, but there can be positions for CTO, CFO, COO depending on the makeup of the management team and the nature of the business.
Non-Executive Directors
These directors will not be employed by the company but will bring considerable, sector-specific experience. There is the option for a Non-Executive Director to have some financial involvement through share options, but this is not a requisite. 
Independent Non-Executive Directors
These directors will again bring significant sector knowledge but do not have the option to take up any shares in the company.
Independent Directors are vital. Given their lack of financial involvement, they can ask challenging questions that others avoid and have a more neutral agenda. They won't just question the executive team; they should also have the experience and ability to challenge the Chair. It is often seen as an add-on or a luxury, but it is one of the most important in your board recruitment.
Who do you want on your Board of Directors?
Just as the demands of your team will evolve as the business grows, so will your Board's dynamics need to adapt to meet the needs of the company.
As with any hire, though, there are specific characteristics you will want to look for in effective board members.
Experience
Experience is a no-brainer, but the people you have on your Board need that 'been there - done that' t-shirt and they need to add real value. Many people around the ecosystem have lots to say but don't have much to back up their assertions.
In the early stages, product development and investment knowledge will be vital. However, bringing on those with experience, particularly those who have successfully scaled and sold a business, will be just as crucial in the early stages as it will when you grow.
So do your research and spend a bit of time looking into their experience, chat with peers and trusted advisors to get a steer.
Challenging
The board room is not an arena for the faint-hearted. While none of it should be personal or aggressive, and it certainly does need to embrace good conflict, this is a space for robust debate. Anyone that joins your Board should be comfortable voicing a well-founded opinion and backing it up with reason. They should also be prepared to be challenged on their point of view.
According to Mary-Jane Bowers, NXD and Board Consultant, Advisor and Facilitator at Gearing for Growth, it is crucial you guard against inviting friends to join your Board. While it is essential you have a good working relationship with your Board, any compulsion to include a friendly voice amongst the group will almost certainly become a limiting factor. It can be reassuring to have a familiar face to tell you, that you are doing a good job, but this is not helping.
While the challenge isn't always enjoyable to hear, every business leader needs to get this feedback, assuming it is coming from the right place with the right intentions.
Part of the broader team
Any board member needs to add real value. Avoid at all costs presenteeism. There will be Non-Executive Directors in any start-up ecosystem who will collect board seats and attend without fully committing the time or effort you require.
In fast-paced scaling environments, board members need to respond quickly to keep the pace up. Good board members, just like your team, should be on the front line when things don't go to plan. They will help you learn quickly and deal with the many challenges that come, including legal issues, investment, product / technical challenges, sales, marketing and recruitment.
Choose wisely and make sure your board members buy into who you are as a business and founder.
Discover more about Gearing for Growth's Board Effectiveness Services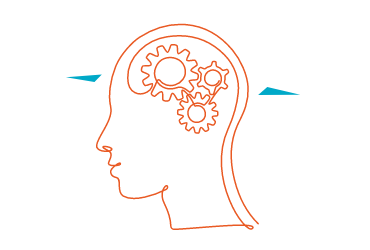 Executive Coaching
An extremely powerful resource for Leaders to improve and develop leadership skills, improve communication, and set better goals.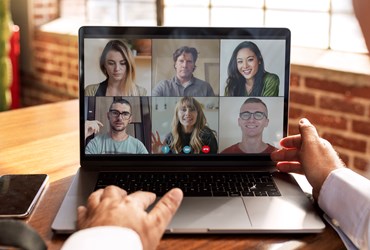 Leadership Development
Ignite - igniting leadership in founders and inspiring growth in team members. Accelerate - for ambitious, emerging leaders and those transitioning into senior roles in high-growth businesses