The turning of a year is often a time when people take stock of what has been and set goals around personal and professional development for the next 12 months.
As 2023 finds its feet, leaders and managers around the world are anticipating significant changes in the workforce. Certainly, the landscape will continue to evolve as the needs and wants of employers and employees continue to shift post-COVID. New technologies and a changing environment constantly demanding new levels of performance from business professionals, leadership development will undergo major shifts in direction. 
In this blog, we examine some trends that could shape leadership development in the coming year and share some tips on how to manage these themes for yourself and your team.
Navigating Economic Uncertainty
It's the elephant in the room, so let's meet it head-on.
Managing economic uncertainty and market downturns will be a key focus for any business leader. Nurturing team morale, and increasing productivity whilst avoiding burning yourself and your team out, will be the balancing act leaders will need to manage. 
Leading with vulnerability, transparency and clear, honest communication will help to ensure operations stay on track. Leaders should ensure teams have clarity and are focused on what is most important for the business to achieve now, and recognise and celebrate 'wins' while the wider organisational strategy may need to be more reactive, to the opportunities and the risks that challenging economic times present.
Leaders who embrace this mantle will ultimately cultivate a more positive workplace culture, supporting their employees to thrive and achieve (as well stick around!). They are also much more likely to move the business forward with everyone razor focused and aligned on what's most important. Investing in leadership and management training will help create a stable workplace that will support employee confidence and loyalty.  
Managing On-site, Remote and Hybrid Team Dynamics
In a similar vein, flexible workplaces are here to stay. Employees proved they could work remotely, and often under unfavourable conditions, over the pandemic. Businesses wanting to attract and retain the best talent will be judged not only on salary packages and personal development opportunities, but also on their approach to how and where their team can work.
'Hybrid' will continue to be a hot topic, but one that needs a tailored approach for each employee, team and company. We will likely see employees want to come into the office more to build internal rapport and be more visible, while we will continue to see companies reduce their office footprint to cut costs. In general, expect a shift in office attendance policies with a focus on flexibility and cost-saving, rather than a return to pre-pandemic work styles.
Companies must ensure they have the necessary technology and processes in place to support a distributed workforce, as well as holistic communications and goal-setting systems (KPIs or OKRs) to support and monitor productivity and outputs. These tools can also empower line management relationships and ensure employees feel connected to their work's purpose, even when not on-site.
This ties into the previous point on clear and open leadership. Employees who feel a sense of stability and support, a sense of purpose in their work, and connection to others, will be less likely to disengage or 'quiet quit' this year.
Creating Psychological Safety in the Workplace
Another hot topic that has featured heavily in our work coaching leaders as of late.
'Psychological safety' refers to an environment where employees feel confident to express their opinions, ideas, and thoughts without fear of being punished, rejected, or marginalised. It's key to both personal relationships and a positive work environment, as it enables open communication, fosters innovation, and helps create a positive and inclusive workplace culture. 
By providing psychological safety, leaders create the circumstances for employees to be more creative, productive, and engaged. 
Leaders need to prioritise resilience, self-direction, and adaptability in employees and managers. Similar to business operations over COVID, during a recession, the mindset and wellbeing of employees is crucial, requiring leaders to have strong internal communication skills. Psychological resilience and human skills to handle tough economic times, including emotional intelligence, the ability to adapt your style and take a whole-person approach are essential.
The rise of the machines
ChatGPT really came into the wider social zeitgeist at the tail end of 2022, and while we mere humans are still getting to grips with the tangible business use cases for it, and how it will impact jobs and productivity, it's clear that support from artificial intelligence is set to be a key trend for this year.
AI presents both opportunities and challenges for business leaders. On one hand, AI offers access to vast resource and insight for data-driven decision-making, and streamlines routine tasks, freeing up leaders' time for more strategic thinking and problem-solving.
On the other hand, AI will also require leaders to navigate new challenges and ethical considerations, such as the displacement of jobs and privacy concerns. Leaders will need to invest in upskilling their workforce and embracing new technologies whilst ensuring their businesses remain compliant with ethical and regulatory requirements.
To succeed, leaders must embrace new technologies, bring their people with them on that journey, and strike a balance between technical know-how, strategic thinking, and understanding the impact of AI on society and business. 
A focus on personal and professional development
Unsurprisingly, we stress the importance of leaders and managers growing professionally, and creating a confidential space to work on individual development, reflection and navigating challenges, especially with the potentially unseen and overwhelming demands this year could bring.
In ourselves and in business, there is always room for growth. Effective leadership coaching should be based on the leader's goals, objectives, and personal growth. Developing skills such as emotional intelligence and stress management will be key for leaders to best serve their teams and clients in this ever-changing business landscape. Leaders who want to be future-fit to lead in these changing times will be investing in coaching as an effective sounding board and thinking partner.
As leaders face new challenges, they will need access to training that will enable them to meet and exceed expectations. Effective leadership development programmes can provide managers with the tools and resources necessary for success for their teams and the wider business strategy.
At Gearing for Growth, we coach and support leaders, founders, boards and their teams on their journey, to grow and develop themselves and their companies through what the world, and the examples above, can throw at us.
Want to know how coaching could help you? Book a discovery call to talk about your goals and how we might work together HERE.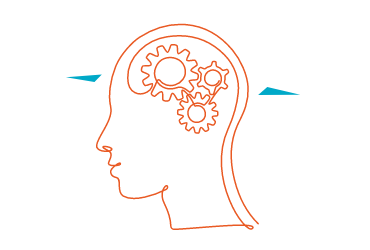 Executive Coaching
An extremely powerful resource for Leaders to improve and develop leadership skills, improve communication, and set better goals.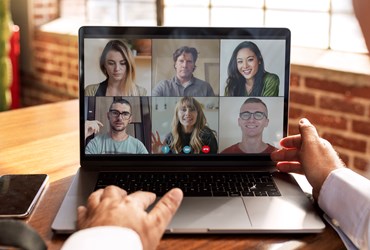 Leadership Development
Ignite - igniting leadership in founders and inspiring growth in team members. Accelerate - for ambitious, emerging leaders and those transitioning into senior roles in high-growth businesses